Our Story
Started in Paris nearly 200 years ago, A L'Olivier is dedicated to providing fine artisan olive oils. Winning its first award over 100 years ago in 1867, A L'Oliver continues to collect numerous awards and admirers for its fine quality and taste and continues to impress those who seek fresh, pure, olive oil.
A L'Olivier's oil comes only from select olive groves and each vintage is specially sourced from around the Mediterranean. Each vintage is tasted by a panel of experts to ensure that the oil is of the highest grade and then quickly stored to ensure the freshest oil possible.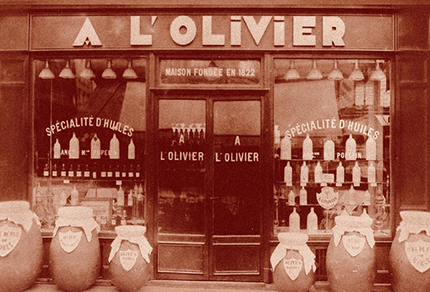 Description
A L'Olivier Extra Virgin Olive Oil
Pure, cold pressed olive oil that retains all its flavour and nutritional properties. Perfect for dressing salads, grilled vegetables, fish and pasta.
A L'Olivier Balsamic Vinegar Form Modena
Made in Modena, the heart of Italian gastronomy, this artisan balsamic vinegar combines the delicate acidity of wine vinegar with the sweetness of cooked grape must. It is perfect for savoury dishes like poultry or foie gras or for sweets like fresh figs, strawberry, and even ice cream.