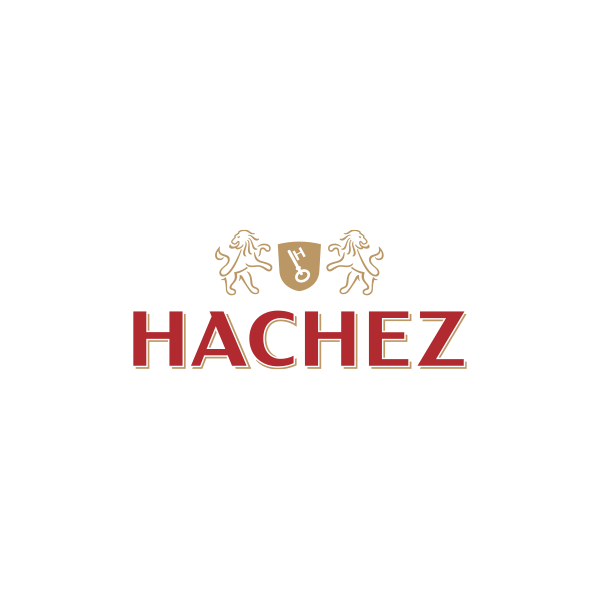 BRAND
STORY
Founded in Germany in 1890 by chocolatier Joseph Emile Hachez, family-owned Hachez Chocolate has been hand-making quality chocolates for generations.
Each chocolate starts from quality cocoa beans sourced from the top 3% of growers around the world. These beans are roasted in specialised drums and carefully rolled to create the quality cocoa products that are used to create Hachez's delectable chocolates.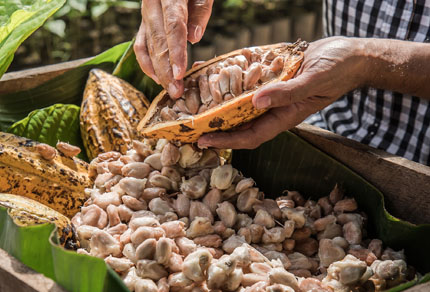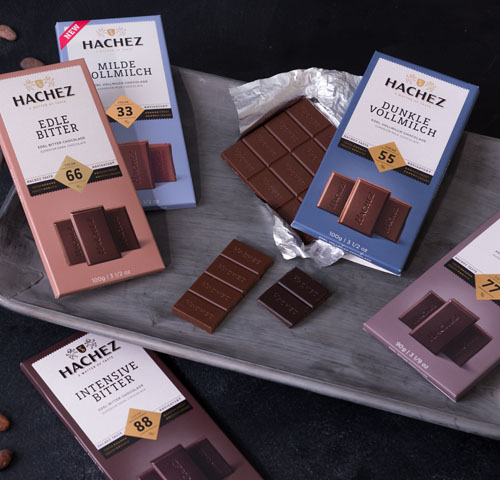 Chocolate Tafel – 88 % Dark Chocolate Bar
Hachez's finest Dark chocolate made with 88% pure cocoa. The chocolate is made with perfectly roasted cocoa to bring out both intense and subtle chocolate notes.
Braune Blätter/Brown Leaves Classic Tin Box 77% Dark Chocolate
Mild dark chocolate made of 77 % cocoa with a smooth-melting, balanced finish.