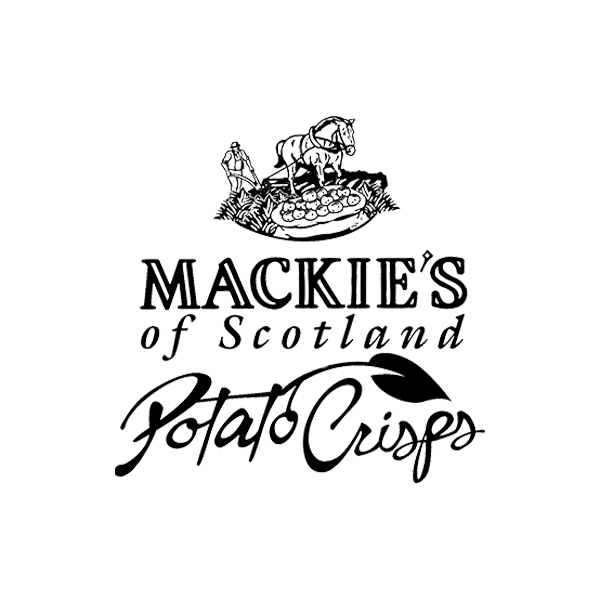 BRAND
STORY
Mackie's Potato Crisps are the creation of the award winning family business – Mackie's at Taypack – which was founded in 2009 as a joint venture between Perthshire potato farmers, the Taylor family, and Mackie's of Scotland, renowned for their luxury ice cream. The Taylor family are experts in potato production and sourcing: they've been growing potatoes in Perthshire for several generations. The Mackie's have over 20 years' experience in producing indulgent ice cream from their farm in Aberdeenshire. Together we have focused our expertise to create our range of Mackie's Potato Crisps, which are now available in around 20 countries around the world.
Mackie's Potato Crisps are made "from plough to pack" in Scotland, deliver natural goodness and tasteable difference in every crunch. The potatoes are naturally grown and are the best varieties for crisping. The seasonings, too, are all natural and have been carefully selected to create our range of traditional and Scottish flavours. But what really sets Mackie's Crisps apart is their distinctive texture and taste; they're produced using a unique gentle cooking method which protects the flavour and quality to ensure a great crunch, fresh potato taste and dry texture – so what you'll taste is the potato crisp, not the oil!
The Mackie's Crisps range consists of 150g sharing packs and 40g impulse packs. Varieties include traditional flavours, such as Sea Salt and Mature Cheddar & Onion, as well as Scottish speciality varieties, such as Haggis & Cracked Black Pepper and Flamegrilled Aberdeen Angus.