BRAND
STORY
For over a century, German chocolate maker Feodora has retained its excellence and reputation as a chocolate for gourmands. The pure chocolate taste, created with all-natural cocoa and aromatic bourbon vanilla bring out the richness of Feodora's fine chocolate products. In addition to chocolates, Feodora also creates pralines that also use the same high-quality ingredients Feodora is known for.
Truly fit for royalty, the Feodora brand is actually named after the German princess Augusta Victoria, who was a gourmet that enjoyed the company's signature chocolate and gave the company the right to use her namesake.
Feodora Miniature Dark Chocolate Bars
Feodora's classic chocolate bar with 60% cocoa content. The individually wrapped bars are available in Feodora's iconic hexagonal box – an ideal way to offer them to guests.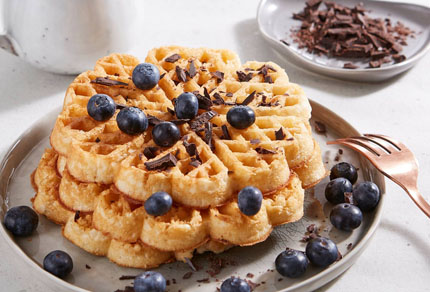 Feodora Miniature Bars Milk/Dark
A mix of Feodora's classic milk chocolate with 37% cocoa content and dark chocolate with 60% cocoa content. Comes in Feodora's iconic hexagonal box.