Our Story
New English Teas provids the finest gift teas and excellent customer service, which supply gift tea tins and cartons to a wide variety of customers throughout the world. The best selling products include miniature loose leaf tins of tea, English and London scenes tea tins, cartons of teabags and our English Fine Tea range which features vintage English designs. Icons of England are a particular speciality. We use our best efforts to source our products ethically and to ensure that everyone involved in producing our teas, tins, and cartons has been treated fairly.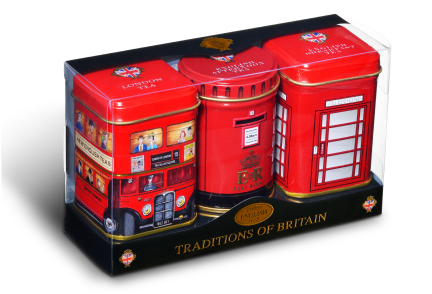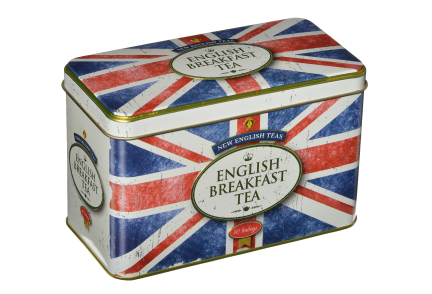 Description
English Breakfast Tea – A vibrant, full flavour blend of black teas, ideal at breakfast time or during the day.
English Afternoon Tea – A refreshing blend of black teas, ideal as an afternoon drink, served with or without milk. Earl Grey – A delicate blend of black teas with the added natural citrus aroma of the Bergamot Orange. Ideal as an afternoon or evening drink, with or without milk.
All our black and green teas are sourced either from Sri Lanka or the Assam and Nilgiri regions of India.