Our Story
Traou Mad's French shortbread biscuits were created in 1920 and have captured the tastes of the world for nearly a century.
While the original recipe has been refined over the years, the same commitment to quality and the fine ingredients have continued to drive the company.
In addition to the special biscuits, the packaging that is used is beautifully decorated with paintings from famous artists from Pont-Aven, the town where Traou Mad is made and which is closely associated with talented painters.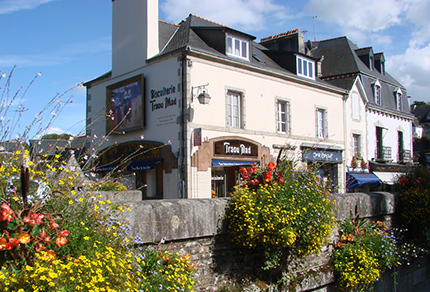 Description
Round butter biscuits from Pont Aven
12 thin biscuits made from a special century-old recipe that contains premium French butter and other fine French ingredients. They are delicious with tea or coffee, a fruit salad or even ice cream.
Thick Traou Mad butter biscuits
12 Breton-style shortbread biscuits made from high-quality, simple ingredients: wheat flour, butter and salt, eggs, sugar and whole milk.