Our Story
Since the 1920's Gavottes has been delighting people the world round with their famous Brittany crêpes.
Thin, delightfully sweet, luxurious and refined, the crispy crêpe is mainly made with flour, sugar and butter. The recipe is a closely guarded secret that has remained the same since 1920, but what Gavottes can reveal is that part of the unique taste of their crêpes comes from their use of the finest quality local French ingredients.
Aside from the original crêpe, Gavottes also offers a variety of other confectionery products, including chocolate-covered crêpes, and salted caramel crêpes.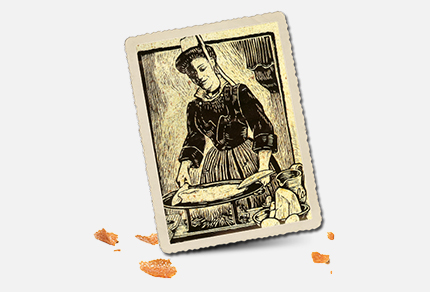 Description
Gavottes Plain Crispy "Brittany Crepes"
Traditional butter crepes, with hints of fresh milk and caramel flavour. Crispy and crunchy, the crepes are suitable as snacks and can also be combined with cake, ice cream, coffee, English tea or hot chocolate.
Gavottes Plain, Milk & Dark Chocolate Assortment of Crispy "Brittany Crepes"
Assortment of the original Brittany crepes in plain, milk, and dark chocolate-covered crepes.