Our Story
Border Biscuits have been dedicated to making the best biscuits for over 25 years. Started in 1984 with four people in a tiny factory, the company believed that if they made quality biscuits, word-of-mouth would help people discover their biscuits. They were right.
Their award-winning biscuits are famous because of their philosophy of only releasing biscuits when the recipe cannot be further improved. This belief has led to over 100 million Border Biscuits being consumed worldwide, and Border being a staple in most British stores.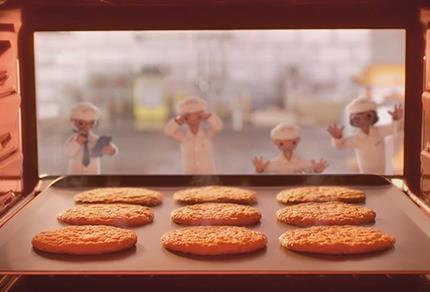 Description
Border Choc Chip Shortbread Rings
Created from Border's special family recipe, the Belgian chocolate provides a luxurious melt-in-your-mouth experience.
Border Rectangular Tin – Gift Selection
Luxury biscuit selection using classic recipes: Light & Buttery Viennese, Divinely Chocolatey Cookies, Sweet Memories Butterscotch Biscuits, Choc Chip Shortbread Rings, Old Fashioned Ginger Crunch and Crunchy Oat Crummmbles.