Our Story
Artisan Biscuits has been making high-quality biscuits by hand for over 70 years. Located in beautiful Derbyshire Peak District in England, Artisan sets itself apart by doing everything the old fashioned way. Every biscuit is weighted, tested, baked and checked by real people, ensuring that the same quality biscuits that people enjoyed 70 years ago.
Artisan uses only the freshest British ingredients without additives and preservatives. Ingredients come from all around Britain: butter and clotted cream from Devonshire, freshly milled flour from Essex and toffee from in Yorkshire. Artisan believes by using the best ingredients and treating them with care, they can make some of the most irresistible biscuits possible.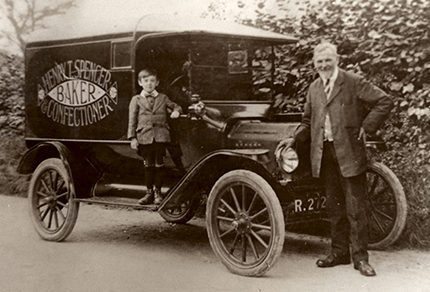 Description
"Butterflies" Strawberry crisp Cookies
Artisan's unique "Butterflies" biscuit is crispy, light and intensely flavoured. Made with real butter and natural ingredients, these strawberry biscuits are delicate, crunchy, rich and bursting with sweet and fruity flavour inspired by Artisan's patisserie bakers.
Artisan Biscuits My Favourite Bear® – Blowing Raspberry Bear
My Favourite Bear® biscuits are all-natural, premium biscuits specially made for children. The adorable bear shape was designed so that every child would enjoy each biscuit. Blowing Raspberry Bear biscuits are made with real raspberry juice, all-butter, no hydrogenated oil, and 100% natural vegetable colouring.